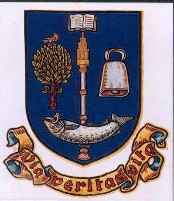 (Glasgow's original crest)



School of Mathematics & Statistics,
University of Glasgow,
15 University Gardens,
Glasgow, G12 8QW

Phone: +44 (141) 330-1576


Northern British Geometric Group Theory
Glasgow Meeting
6 November, 2013



The University of Glasgow will be hosting the Autumn 2013 NBGGT meeting on Wednesday, 6 November, 2013. Please note the following schedule is preliminary and may be subject to change.

---
Schedule of Events (all in Mathematics Building, as indicated below):

---
Travel Information:
How to get here, campus maps, etc. (Maths is D4 on the Gilmorehill Campus Map)
---
Organising Committee:

Tara Brendle (Tara.Brendle@glasgow.ac.uk), Anne Thomas (Anne.Thomas@glasgow.ac.uk).

---