Research Associate : Mathematical modelling of the infection dynamics of human and animal African trypanosomiasis
Application deadline 10th August 2021.
10-Aug-2021


We are currently recruiting for a Research Associate at the University of Glasgow, to join an innovative project funded by the Wellcome Trust, investigating trypanosome antigenic variation paradigms using natural systems. This is an interdisciplinary collaboration between Universities of Glasgow, Edinburgh and Liverpool. The position is for 20 months (there may be the possibility of extending contingent on the availability of funds). The post-holder will be supervised by Prof Christina Cobbold within the School of Mathematics and Statistics, collaborating closely with experimentalists to develop novel mathematical models of antigenic variation.

The project will require the development of innovative quantitative approaches, and so we are looking for an individual with a strong quantitative foundation (e.g. with Ph.D. level training in mathematics, statistics, physics, computing science, engineering or quantitative epidemiology or ecology). Candidates should be skilled in one or more common programming languages such as Matlab, R, Python, Fortran, C++ or similar. Experience of Bayesian inference, infectious disease modelling, epidemiology and interaction with biologists would be beneficial, but not necessary.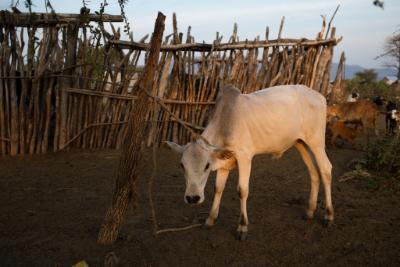 About the project
Trypanosomes are parasites that cause African sleeping sickness, and are masters of disguise. They can hide from our immune system by replacing the proteins on their surface, constantly changing to avoid being recognised and destroyed. This process (a phenomenon known as antigenic variation or AV) has been studied by scientists for over forty years and its molecular details are well known, at least for one species of the parasite, Trypanosoma brucei. However, this is not the most important trypanosome species in sub Saharan Africa, and most of our knowledge is based on laboratory studies that may not well represent how the parasite operates in the real-world.
The aim of this project is to develop models and tools to uncover how the most prevalent trypanosomes, Trypanosoma congolense and Trypanosoma vivax, establish infections and survive in animals, where they cause enormous economic hardship through a livestock disease in Africa called 'nagana'. This name is derived from the Zulu word for 'useless', highlighting the devastating impact the parasite has on afflicted cattle. We think these important livestock trypanosomes are doing things very differently. Our project has the possibility to identify vulnerable points in the parasite's defences that could be targeted using drug therapy or even vaccines - something previously considered impossible.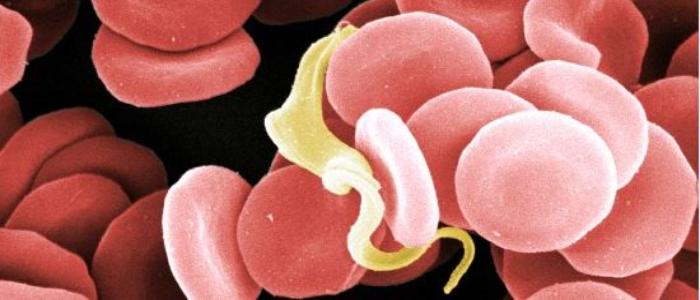 The research project will systematically compare antigenic variation in different trypanosome species and hosts, and analyse the effects of key molecular regulators of the infection dynamic, information that we anticipate could be exploited to help combat the parasite and may be relevant for other pathogens that use antigenic variation for survival. A core goal of the project is to link cutting-edge quantitative and modelling techniques with the unique genome-wide genetic and cell culture data sets being produced by the Wellcome Trust project team that the post-holder will be part of.

Our research team and research environment
This project involves interdisciplinary collaborations with international colleagues in Edinburgh (Professor Keith Matthews, Dr Liam Morrison, Achim Schnaufer), Glasgow (Dr Richard McCulloch), Liverpool (Dr Andrew Jackson), Lisbon (Dr Luisa Figueiredo), Heidelberg ( Prof Nina Papavasiliou) and Baltimore(Dr Monica Mugnier).
The post-holder will be based in the School of Mathematics and Statistics and will also be embedded in an award-winning research environment by joining the Boyd Orr Centre for Population and Ecosystem Health which synthesises clinical and ecological expertise, with a particular focus on integrating mathematical modelling with empirical data. The Centre holds regular working groups and seminars and is a vibrant environment for discussions and exchanging research ideas.
Some relevant publications